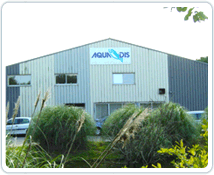 AQUADIS Naturellement !
AQUADIS started in this field in 1987, at a time when TROUT was beginning to take off on FRENCH live fish markets, and on the French wholesale markets for fruit, vegetables and agricultural products, through wholesalers.
Thanks to breeding control and the first offset egg-laying, TROUT seemed to be one of the future flagship products of the Fresh Seafood range.
AQUADIS, in its quest to follow the expansion of this new product, did everything in its power to obtain conformity with the AFNOR standard in 2001.
TROUT is a product of the future, and our speciality.